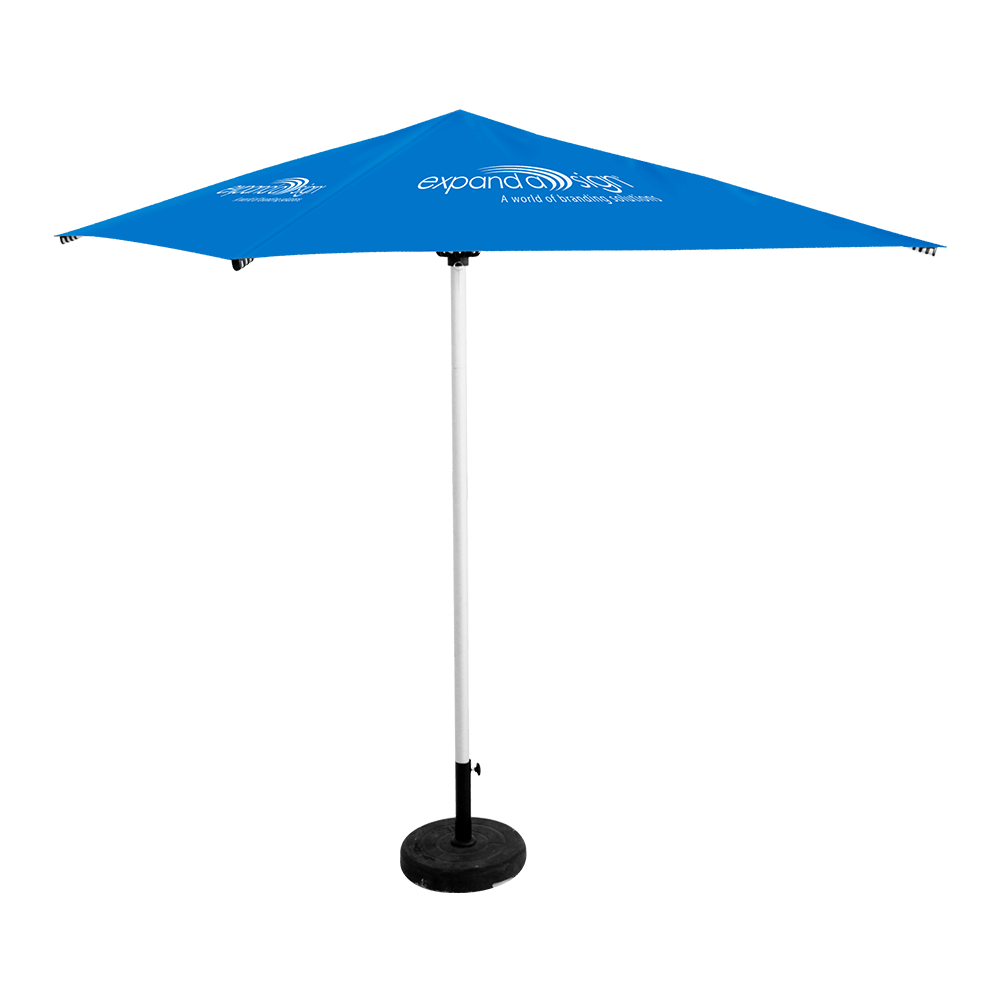 Acacia umbrellas look smart, are lightweight but strong, and service a dual purpose of both shade cover and branding. The can be used for branding at
And can be moved from event to event with ease.
This number is a lightweight and durable umbrella for your next outdoor event. The curved design offers you nearly 15% more visible branding than the Acacia, and is able to flex in windy conditions.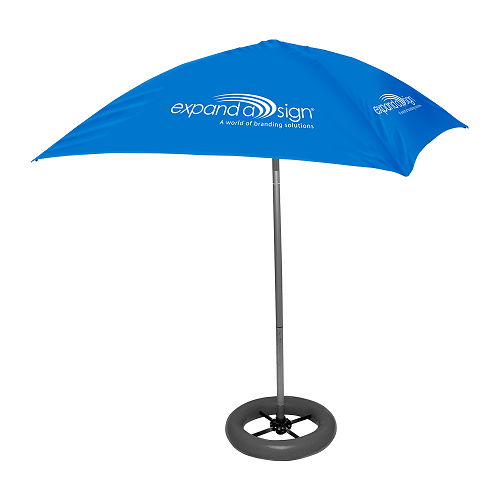 Our branded umbrellas provide a large print areas with large visibility
Get an instant, long-lasting return on your investment
 QUICK AND EASY

– tool free assembly
 ADVANCED FABRIC PRINTING TECHNOLOGY – for eye-catching, life like branding
 LONG LASTING AND DURABLE –

high quality materials and inks

 USEFUL AND NOTICEABLE – sun protection as well as great branding 
 VERSATILE – easy to update branded canopy 
 PORTABLE – slip cover included
Print options – Single or double sided
Fabric – White medium weight
Lightweight aluminium pole and frame
Outdoor use
Fabric is tensioned using a rope and secured with a locking pin that's inserted into the pole
Base options – cement, rubber or stackable base
Slip cover included
Can be reskinned – use your existing hardware and just change the fabric skin
Expandasign's services has been efficient, reliable and they are always obliging. Nothing is ever too much trouble.