Custom signs are right up our alley
You'll be pleased you chose us to create something special for your business. A custom sign that's perfect for you.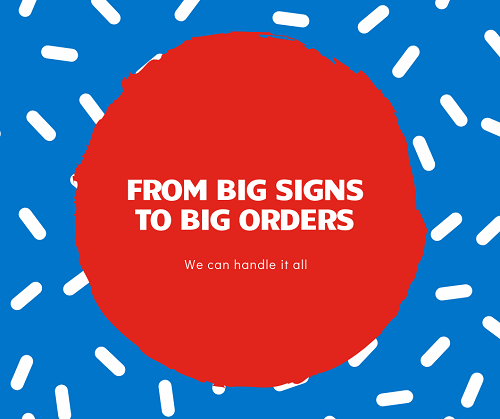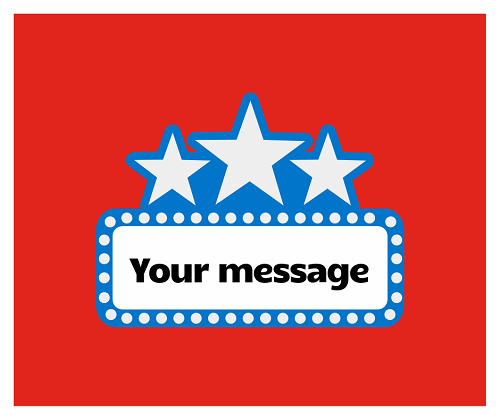 Signage with lights is just the tip of the iceberg
So you've looked around and you can't quite find what you're after. You need something that's a bit wider. Or a different colour. Or maybe it's something that's never been made before, by anyone?
We make all sorts of bespoke signs
Big, small, illuminated, you name it. We can do it. With our high tech factory, inhouse design team, expert installers, and access to a network of international sign gurus – we can create anything you dream of.
Best get that ball rolling though. Custom made items can take longer than our normal off-the-shelf products to make. And like you, we want to see your special sign in action. ASAP!
Submit your brief
Tell us what you're after, when you'd like it by, what you do or don't like, what your budget is, and we'll come back to you with a few questions to make sure we're on the right page.
We get creative
Our design team work their magic while paying attention to your brief.
We review our ideas
Our Installers and Sign gurus critique each design to ensure we've struck the right balance between form vs function.
We get your feedback
This is your unique piece of art, so if you want it to sparkle just say so!
We get your approval
We'll only move onto production once you're happy with the design. We'll also get you to review a final quote at this stage so you have full certainty about what the invoice will be.
Production time!
That's when things really get exciting.
You're in complete control
While there's benefit in getting one company to do the design, manufacture, print and install, you are also welcome to divvy up your project as you please. Just let us know from the outset, how you'd like us to be involved.
We're happy to create the perfect solution for you. If you would like the fastest turn-around or would like to keep costs as lean as possible then we would suggest you also take a look at our massive range of off-the-shelf products that are ready and waiting for your brand to be printed on them.

Choose us if you want cool building signage
Expandasign has been around since 1997, and we belong to a large network of international signage experts. Together we've seen a lot of cool building signage, and we have a lot of ideas to share with you.
We are proud of our values and will not compromise when it comes to quality and service. And our team of passionate people love nothing more than coming up with creative concepts.
Our customer choose to work with us because we get it right. We don't cut corners. And we make sure you receive exactly what we said we would deliver. If you're happy, we're happy.
No headaches or regrets around here. 
Working with Expandasign has been a pleasure, because we know we are given an excellent level of service with the best production values for all our branding, as well as our sponsor's branded products.
We have appreciated the amazing service and product knowledge for many years and find the team courteous, helpful, professional, solution minded and effecient. We can highly recommend these guys!
Expandasign offer a full spectrum of printing services at a very high standard and great value. Thanks team!
As the exclusive signage supplier for the Winter Games NZ, we've been lucky enough to experiment with a few ideas. See for yourself in our blog what can be achieved with an open mind and a great crew.
Satisfaction guaranteed
If your custom sign does not match your brief or what you approved, we'll put it right. That's a promise!
Worried a custom sign will cost a small fortune?
You'll be surprised how often it is more cost effective to adapt a design idea, than it is to adapt a ready made product to suit your needs. 
Save yourself a load of time, hassles and eventual cost by getting something fit for purpose. And dont worry, if we already have the perfect solution for you in our massive range of products, you'll be the first to know.
FAQs
I've seen something on Pinterest that I like. Can you make it?
Chances are, yes! But we will always check first that it's suitable for what you need e.g. outdoor use, and we respect copyright laws.
How much will it cost?
We prefer to be transparent so will always disclose design, project management, manufacture, freight and install costs. If the scope changes from our initial estimate, we will advise you immediately. 
Can you liaise with my landlord or local council for me?
We prefer for the relationship to stay between you, the lessor, and the council. We are more than happy to join you for a site meeting (travel expenses may apply) or provide a clear specification so concerned parties can make an informed decision. 
How long will the warranty be for?
This all depends on the product/s being used to create your custom sign. We will work with you to find materials that fit your expectations and budget.
Best of all, it's easy
Let us surprise you with how easy it is to get to the perfect custom-made sign for your business. Choose us for your project and we'll create something that will be noticed for, admired for and remembered for.