Do you have a collection of branded assets?
And nowhere to keep them? Or maybe your business isn't set up to handle the ongoing processing of goods coming in and out. Or perhaps there isn't a member of staff responsible for ensuring your branded assets are always in tip top shape?
We offer a storage management service that means your branded items like flags, gazebos and pop up banners always arrive onsite, on time, with no uh-oh surprises. 
You can relax, knowing that your brand will always look great when it's on show.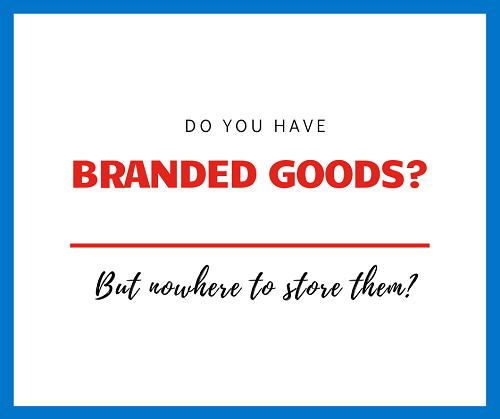 Reliable warehousing service
For a monthly fee, we take care of the following
Receiving dispatch requests
Dispatching and tracking of your assets
Set up of assets onsite (if required)
Pack up of assets onsite (if required)
Receiving of assets back at our warehouse
Quality control including a repair and replacement
Clean down before assets go into secure onsite storage
Regular reporting showing users, damages, and current location of stock
GIVE ME A QUOTE TO STORE MY ITEMS
Join the list of clients who are using this service
We have capacity to help a lot more customers. Here's a list of companies that have already entrusted us to care for their branded items
Expandasign have been managing and distributing our event collateral for the past 3 and a half years, and we have received nothing but professional, prompt service.
It is reassuring to know that our collateral is managed at one location, checked on despatch/arrival for any damage, and repairs or replacements are made by Expandasign after consultation with us.
A great service and a friendly team who I would highly recommend.
Let us take a load off your plate