In this guide we'll be sharing tips on how to market your business in the heavily competitive construction industry. You'll gain ideas and recommendations for how to get started, and by implementing just one idea you'll be a step closer to achieving your business goals.
The competitive landscape
The competition in NZ is hot. With 65,320 + companies competing for their own share of the market, it's little wonder the average construction business manages to pull in $459,277 in revenue per year. But with overheads, and approximately 177,000 staff to pay, how you invest your profit in order to get the best return needs to be considered very carefully.
HOT TIP: When comparing options for how to get the best bang for your marketing dollar, use this simple ROI formula:
(Sales Growth – Marketing Cost) / Marketing Cost = Return on Investment
How to have the competitive edge
Your business won't simply market itself. In fact even word of mouth is a form of advertising. A might powerful one at that, which still needs to be earned.
Word of mouth
Humans are typically nervous to try new things. And are much more likely to buy products and services that have been vouched for by others. So try:
Referral discounts
Online reviews (see next point)
Asking for referrals – it can be that easy!
Be found. Online
Nearly everyone uses the internet these days to find trades people. So it's in your best interests to be present online. Strongly consider:
Google My Business listing – it's free, and pretty straight forward to set up. A must for every local business.
Choose one or two social media platforms and be sure to use #'s and tag customers when sharing photos of your work.
Build a website – these range anywhere from a few hundred dollars in fees per year, to thousands for the initial set up and design. Once up and running though, it opens a whole new world to how you can present your business and get found online.
SEM – think Google Ads. The familiar 'Ad' listings that you see on the first page of Google's search results. You'll need a website, Google Ads account, and a budget to pay for every click through to your website.
SEO – involves optimising your website to perform well in search engine results. As you're likely to be a busy person, this one's best outsourced to a SEO company because there's a fair bit to it. Fees can be high to begin with, but once your website is tweaked Google will promote your website to Searchers, without you having to pay per click.
Partnerships
Have a strong network of experts and allies you can rely on, and you'll benefit from each other one way or another:
Agree to source your products from a particular supplier, in return for their referrals
Create a crew of independant tradies who all share a similar outlook. Trust us, there's nothing more frustrating for a client than having to hunt down various trades on your own. Monetise is by setting up a kick-back scheme for every job you score your crew.
Build strong relationships with past and current clients. Those charter boat trips, golf days and spontaneous onsite BBQs may cost a bit, but they'll create positive memories and will ensure you're top of mind when the next construction project kicks off.
Branding
Your brand is what identifies you from the pack. It's how you position your company as a Cheap Larry vs a complete Turn-Key that delivers everytime. It's more than a logo. It covers:
Your voice mail message – aint nothing worse for getting leads than a beep with no message
How your quotes are presented. While it's fine to email them through as a PDF, at least spend 30 minutes creating an attractive template. Or bribe someone you know with a box of chocolates to make one for you.
Business cards – as a visual element they should look same-same as all your other printed collateral. Want to be environmentally friendly? Set up an e-card instead that you can text or email out instead.
Create a mobile advertisement – wrapping your vehicle costs around $3-6k but for a 5 years life that's a pretty good investment compared to other advertising channels.
Use your site as advertising real estate. Fence mesh is an excellent way to not only promote who you are, but it also helps keep sites secure. Available by the meter it can be removed and reused over and over again, and can withstand almost any weather conditions 24/7.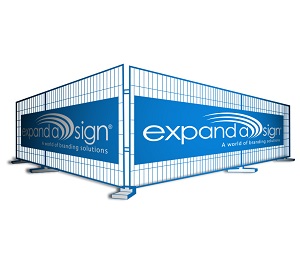 People
As an extension of your brand, you ideally want your team and subbies to be your biggest fans. Get them onside and you have a powerful word of mouth system, and a reliable team that you can trust. Priceless in todays' hot market. But how exactly do you win people over while marketing your business?
Wear the gears – what your team wears says a lot about your business. And let's be honest, no one wants to spend their hard earned cash on work gear that will just get bashed around. Instead, dress your team but hitting the retailers for basics and get your local embroiderer to add your logo. You'll save big doing it this way.
Make sure your worksite is somewhere people can take a break, out of the weather. A branded gazebo is a great for not only promoting your company name, but it also gives the team somewhere shady and dry for smoko, and dry to protect their gear (that you may have just bought them!)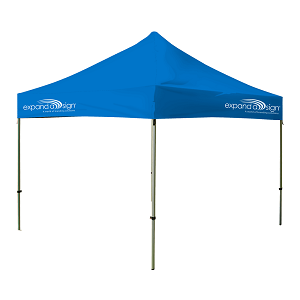 Brand personal vehicles – with magnetic signage, or a magical product called CANVEX your team could brand their utes and vans while they're at work, or out getting supplies, and then whip them off at home time. It might also save them from a few tow truck fines when using loading zones.
So there it is. Our basics for how to market your business in the busy construction industry. Of course there's loads of other way could advertise your brand, but we reckon you'll be off to a good start and a good financial year with these.
Which idea are you going to start with first?
Sources:
stats.govt.nz
mbie.co.nz